Free at The Nest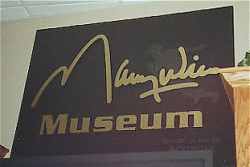 On June 2, 2001 the RedHawks officially opened the Maury Wills Museum on the ground floor of Newman Outdoor Field. Maury started his association with the Hawks in their innaugural year (1996) as a coach and instructor.
Starting in 1998 he joined Jack Michaels in the radio booth as the "Voices of the RedHawks." He also runs a day camp for Fargo area youth known as the Maury Wills Knothole Gang.
Maury achieved fame when he broke Ty Cobb's season record for stolen bases (97) on Sept. 23, 1962. Later that season he became the first player to steal over 100 bases. He stole a grand total 585 during his MLB career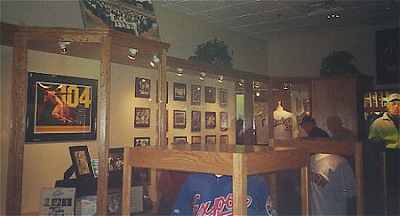 Autographed photos from famous fans of Maury Wills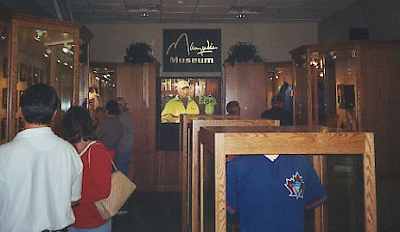 Uniforms from MLB teams from his career
Maury Will's Achievements include:
1962 National League MVP
Shortstop of the Year (1970-71; age 39)
2,134 major league hits; .281 lifetime average
Two Gold Gloves ('61,'62)
Seven-time All Star
Sport Magazine "Man of the Year" (1963)
S. Rae Hickok Pro-Athlete of the Year
Maury Wills Museum souvenirs and collectibles are available in the RedHawks souvenir shop and online at MauryWills.com.
Admission to the Maury Wills Museum is FREE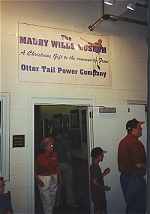 Museum Entrance
Inside main entrance
on ground level