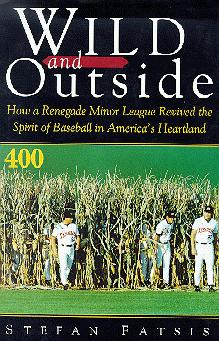 How a Renegade Minor League Revived the Spirit of Baseball in America's Heartland
by Stefan Fatsis
Webmaster's review
This book covers the first two seasons of the Northern League. It's more comprehensive covering the teams, some of the players, the management, as well as some of the struggles of starting independent baseball. This is great book for anyone wanting to know how the league started.
Hardcover: Walker & Company, 279 pages, 1995

ISBN: 0802712975

Paperback: Walker & Company, 1996

ISBN: 0802774970
For other references to the Northern League in books and magazines, visit The Northern League Chronicles reading list.
If you know of books not shown here, please .