Programs: $1.50 Good!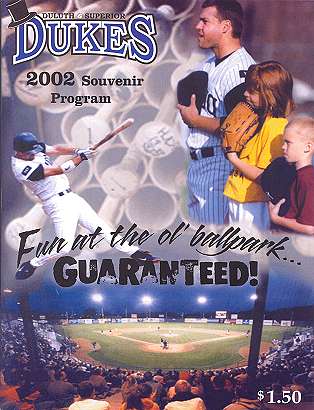 Buy the program, includes the "Dukes Daily"
The Dukes programs are good and continue to be worth the $1.50 price. They have the (career) stats and pictures of the Dukes (but a little heavy on advertisements). In the past they've included a poster (two-page variety) of one of the Dukes. These improve in quality over the years with new background stories about this quality park.
"Lucky number" calls continue on the PA system but with a difference --there are no numbers. Look for signatures on the ads to find out if you're already a winner after you buy. If so, wait until that page is announced and collect your prize. I won more than once and you might too.