Programs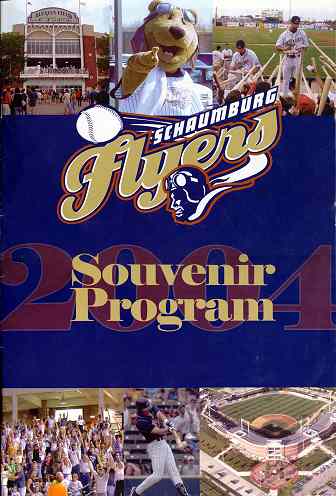 FREE! And "hard to beat"
The Flyers now have the BEST free program in the league. Instead of paying $2 for a glossy magazine you can now pick up a "tabloid" edition with all the details and more in it. This new deal is hard to beat.
Media Guide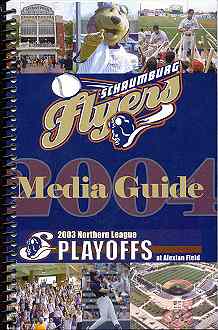 Like many of the newer teams, Schaumburg has an excellent media guide. The previous three season editions ('99-'01) were sold in the gift shop in 2001.